Spring Hike on Mont Chauve, Orford, Qc
Spring Hike on Mont Chauve, Orford, Qc
Mont Chauve is a mountain in the Eastern Townships in Quebec. It is part of the Parc National du Mont-Orford, in the town of Orford. The park offers many trails to choose from. Two of which lead to the summit of Mont Chauve. Today I hiked on the Sentier du Ruisseau-David, a 10,6 km trail, and partial loop. From the summit, you can see nearby Lake Stuckley and Mount Orford and it's ski hills.
This is a moderate hike with lots of wildflowers along the way. The Ruisseau-David trail is not as popular as the Boucle du Mont Chauve which starts from the Bonnallie Service center, the main access to the Parc National du Mont-Orford. However, if you see a school bus parked, arm yourself with patience. the park and its trails are a very popular outing for local and regional schools. For a more strenuous hike and more solitude, I would recommend Les Crêtes, l'Escalier-du-Nord, or Le Ruisseau-des-Chênes.
Map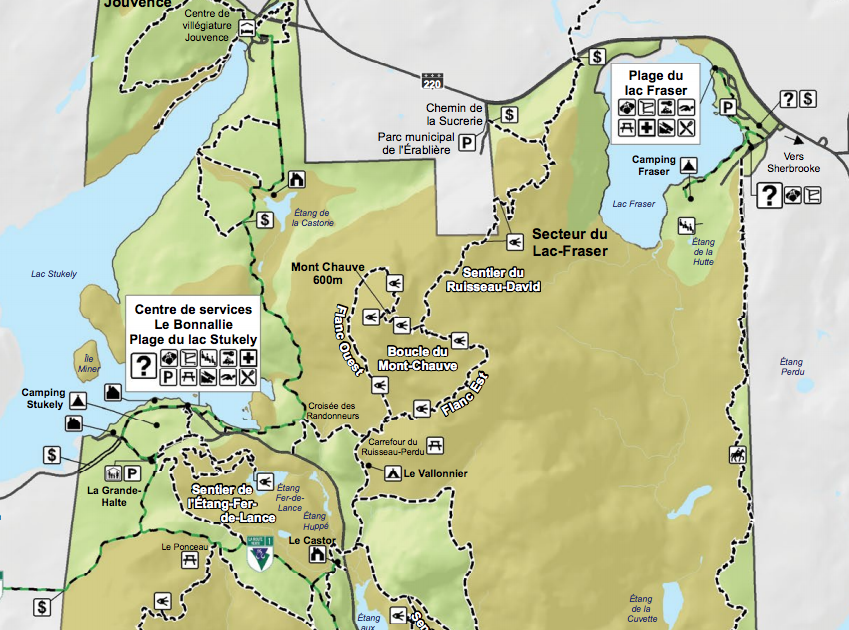 Information
Parking: Parc Municipal de l'Érablière, walk down the road, the trailhead is on the left.
Distance: 10.6 km loop
Time: 4h
Altitude: 600 m
Drop: 310 m
Difficulty: Intermediate
Please follow and like us: