Five days on Prince Edward Island – Day 5
Five days on Prince Edward Island – Day 5
This is day 5 and final day of my trip to Prince Edward Island. If you haven't already, check out Day 1,  Day 2, Day 3, and Day 4! It was a bit overcast when I woke, but it's clearing up nicely. I made breakfast and enjoyed the view! Even, made a new friend…
Day 5
Today, I'll be driving clockwise along the Scenic Heritage Roads drive. The narrow, red clay lanes of the Island are special places – each with a story. Spared burial under cement or asphalt, they are a unique part of our heritage. The designation of Scenic Heritage Roads became possible in 1987 when the Provincial Government passed regulations limiting activities with the intent of protecting and preserving some of these scenic and cultural refuges.
"Tunnels" of foliage are found along some of these trails. Native hardwoods such as sugar maple, red maple, beech and red oak are some of the trees contributing to the canopies that arch over many roads. Spruce, pine, and hemlock provide contrast and depth where they intersperse with deciduous trees. Bordering farmsteads, they form sturdy hedgerows. (Tourism PEI)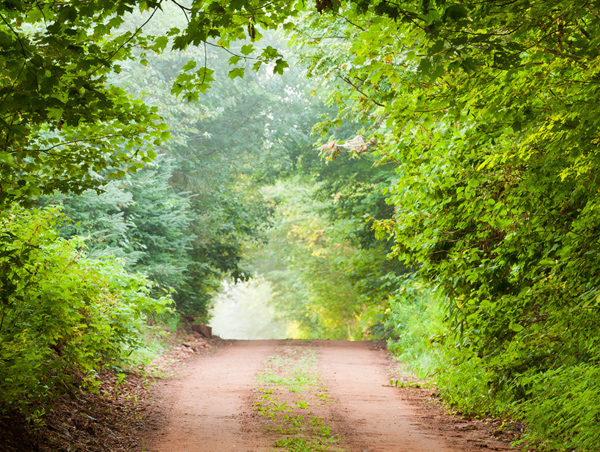 Green Park Provincial Park
During the 19th century, shipbuilding was a major industry on Prince Edward Island. Green Park was the site of an active shipyard. Visit the Shipbuilding Museum & Historic Yeo House, representing the wealth of a golden age on PEI when the shipyards drove the economy of the colony. The park provides playground equipment for children, frisbee golf, nature trails, and a river beach.
Nearby attractions include Lennox Island, the Brittania Hall Theatre and the Palmyra Trail. (Tourism PEI)
Linkletter Provincial Park
This park, located on Bedeque Bay, is in close proximity to Summerside, the recreational and cultural center of Prince County. It is also close to Slemon Park which hosts several summer hockey schools. Linkletter is the closest Provincial Park to the Confederation Bridge that offers camping. Nearby attractions include the Summerside Golf and Country Club, Acadian Museum/Musee Acadien, and the Harbourfront Jubilee Theatre. (Tourism PEI)
Summerside
Summerside is the Island's second-largest city and has all the amenities you'd expect. Harbourfront Theatre attracts world-class entertainers and plays host to many great festivals and events. A lively boardwalk allows visitors to shop and dine beside the ocean. Just down the way at the College of Piping, performers show off the Island's Celtic roots with energetic displays of dancing, piping, and drumming. (Tourism PEI)
While in Summerside, be sure and check out the great shops at Spinnakers Landing. It's absolutely lovely!
Goodbye PEI!
Obviously, five days are not nearly enough to take in this amazing province. The people are friendly, the views are spectacular, and the food is to die for. I'll most definitely come back, settle in and live like a local for as long as I can!
Please follow and like us: